Within the framework of the 2019 Cambodia Travel Mart, the Cambodia Angkor Air and the Da Nang Tourism Promotion Centre recently jointly organised a programme to advertise Da Nang's tourism image, and the first Phnom Penh – Da Nang non-stop flight which is scheduled to take off on 27 October.
In attendance at this event were representatives from a total of more than 50 travel agencies and tourism businesses based in Cambodia and Da Nang.
In his remarks at the event, Mr. Lim Kao, the Vice CEO of Cambodia Angkor Air, affirmed that the opening of the new air service connecting Phnom Penh with Da Nang is one of this year's strategic goals by the national flag carrier of Cambodia.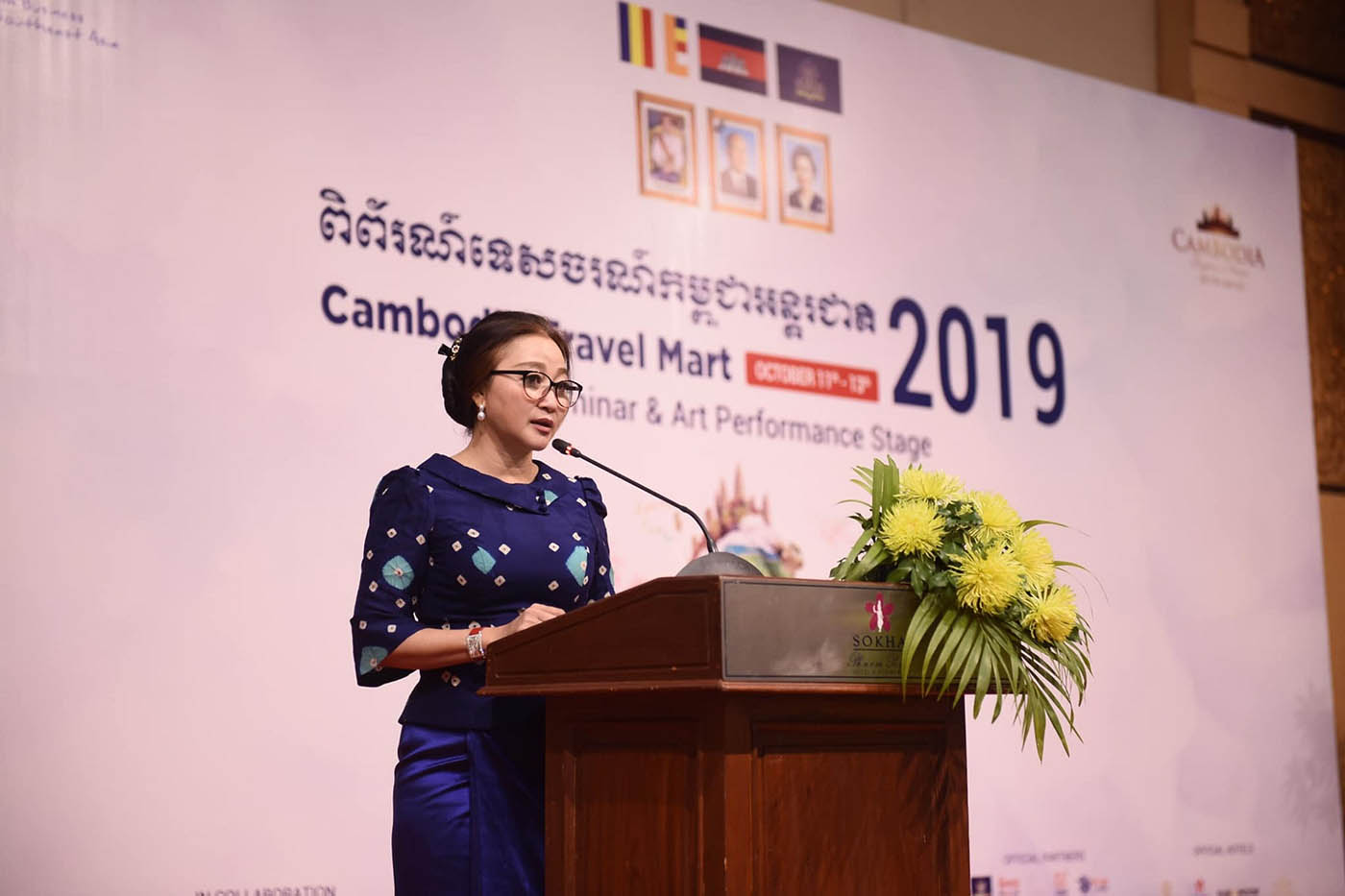 In her perspectives, Deputy Director of the Da Nang Tourism Promotion Centre Huynh Thi Huong Lan highlighted the significance of the soon-to-be-launched in accelerating the tourism growth of Cambodia and Da Nang in the coming time.
In the initial period from 27 October to 31 December, the Phnom Penh – Da Nang air route will conduct 5 flights per week. Flights are scheduled to depart from Phnom Penh at 1:30pm, and from Da Nang at 3:40pm on Tuesdays, Thursdays, Fridays, Saturdays, and Sundays.
From 1 January 2020 onwards, the number of flights operating on this route is expected to increase to 7 per week.
The modern Airbus A321 aircraft meet 4-star service standards will be utilised on the new air route.
The Cambodia Angkor Air currently operates a total of 4 routes connecting the 2 countries with each other with a total of 112 flights per week, including the Siem Reap – Da Nang service with a frequency of 1 flight per day.
Also at the event, representatives from the Da Nang Tourism Promotion Centre introduced the participants to Da Nang's great potential and advantages as well as its existing tourism products.
Source: baodanang.vn